ms30604018We here at Collier Bookkeeping strive to make sure our clients are taken care of and feel apart of our family!
We offer a myriad of services from bookkeeping to accounting, and we are the best in the business. Our team has over fifty years of collective experience, and we ensure that no client will leave unhappy. So what are you waiting for, read on to find out more about us and what we do!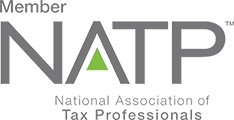 Skills & Knowledge
Our knowledge and skills are unmatched in this field and every client we serve no longer has to deal with the weight of bookkeeping or accounting as we handle all of this and more!
Tax Saving Advice
We want to meet with you to walk you through the whole process from start to finish because bookkeeping mistakes can be costly, and we want to keep you heading in the right direction.
Success
Bookkeeping strives to see each and every client succeed and surpass every other competitor. We handle all the hard work, so you can focus on the most important things in life and never have to stress about work again. Your business will thank you when you let us handle all of your accounting and bookkeeping needs!
Secure Client Portal Login
Where's My Refund?
Sign up for our Tax Newsletter
Go ahead and sign up today to get all the news from around the office and the bookkeeping world!
Send us an email
We would love to hear from you to answer any questions you may have so we know how to better assist you and your business. Go ahead and send us an email or call us today!
Main Office
Phone: (252) 539-3900
Fax: (844) 273-8452
Email: pam@collierbookkeeping.com

802 Collier Road Woodland, NC 27897